Webinar: Non-Threaded Fasteners: Rivets, Pins, Retaining Rings, Keys, Keyways and Washers
$225.00
$125.00 On Sale!
You Save
Non-Threaded Fasteners and Assembly Components - Webinar

Push, pull, snap, press, pop, squeeze, slip, slide, set, zip, flip, grip, insert,
No torque required!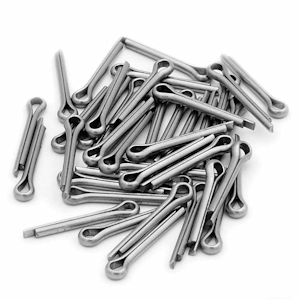 Non-threaded fasteners are the unsung heroes of fastening efficiency, and thereís more to know about them than you thought.
Some are as old as rocks and just as simple, and some are new just simply tricky.
Join this webinar and find out what you donít know about Rivets, Pins, Retaining Rings, Shaft Keys, and Washers

Un-threaded fasteners are one of the top ways to simplify assembly and save money.
They also are among the highest profit items in your inventory.
Learn how to specify, use, recommend and SELL these gems to your customer base.

We will cover:
The standards that apply to these items - where there are standards!
Terminology relating to non-threaded fasteners
Installation procedures, tools and tricks
Application examples
Doís and Doníts when specifying and installing non-threaded fasteners
Added Bonus -NYLON CABLE TIES will be included!
When you know about the benefits of non-threaded fasteners you too can be an UNSUNG HERO of fastening efficiency!

This is a technical training program that is appropriate for all levels of experience in the fastener industry.